Healthier Choices: Nutri V upcycled snacks, Junlebao probiotic yoghurt, better-for-you rice noodle innovation and more feature in our round-up
Nutri V upcycled snacks, Junlebao probiotic yoghurt, better-for-you rice noodle innovation and more feature in this edition of Healthier Choices.
Australian upcycling firm Nutri V – a partnership between vegetable producer Fresh Select and Australia's national science agency CSIRO – has taken its first steps into the B2C snacking space, with its CEO stating there is more product innovation on the cards.
It recently launched Nutri V goodies, a range of puffed snacks. ​They contain two vegetable servings in each pack, and "offer a higher vegetable load than many other snack foods on the market​," according to the firm.
They are available in three flavours, namely salt and pepper pumpkin, cauliflower, and chilli and lime broccoli. Tapping on the relationship with Fresh Select – the main vegetable producer for Coles, the snacks are sold in 800 of its supermarkets, both in-store and online.
China dairy firm Junlebao launches a new yogurt containing 10 probiotic strains, including the firm's patented strain and others derived from kefir.
Known as K-10 Kefir, one of the strains used in the product is the company's patented strain Lactobacillus paracasei ​N1115, Celia Ning, director at Junlebao Dairy Group's Nutrition Research Institute told NutraIngredients-Asia.​
"We also used strains from kefir, a traditional yogurt from Egypt. With these traditional strains, we further develop a new product with our patented strains and other strains [from supplier companies] that could provide health ​benefits," ​she said, adding that the other strain used was Bifidobacterium animalis subsp. lactis ​BB-12. 
Rice noodle brands in South East Asia need to gear up product innovation efforts to create new and unusual varieties and pique consumer imagination in order to achieve further industry growth in one of the region's most traditional markets.
Rice noodles or vermicelli are one of the most commonly consumed dishes in the ASEAN region and widely considered almost as much of a staple as rice itself in many markets.
This is clearly reflected by the many traditional dishes that incorporate the use of rice noodles, from pho in Vietnam to pad thai in Thailand to assam laksa in Malaysia – but its longstanding position in traditional diets also means that rice noodle brands need to think even further out of the box to pique consumer imagination and grow the market further.
Prolonged whole egg supplementation has been found to positively impact adolescent growth by promoting HDL-cholesterol and health-promoting bacteria growth, according to a study on Thai rural children.
35 weeks of whole eggs consumption led to a significant increase in the weight and height difference between the whole eggs group and controlled group, according to data published in nutrients.​
Thai researchers also noted an increased level of Bifidobacterium, a health-promoting bacteria found in stomach and intestines to aid digestion, by 1.28-fold in the whole eggs group. The level of Lachnospira, another health-promoting bacteria targeting the immune system, was also significantly higher after whole eggs consumption.
Sri Lanka, Nepal, Bhutan, and Indonesia are making headways towards trans-fatty acids (TFA) elimination, but national policy is still lagging behind for South Korea, Brunei, and Fiji.
The findings were based upon the fourth annual report by the World Health Organization (WHO), which monitors the global progress in 2022 towards WHO's global TFA elimination goal by 2023.
"Introduction of best-practice policies across the South-East Asia Region would potentially result in an estimated 178 600 lives saved per year," ​states the organisation.
Free Whitepaper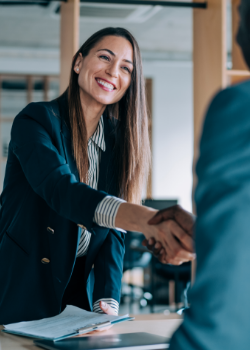 Probiotic Powerhouses & Pioneers: Top 10 acquisition targets for growth in the APAC region
Looking to expand your presence in Asia? Download this whitepaper today to see our top 10 picks for acquisition targets.

Download Now